San Clemente Countertop Installation
Is your kitchen not living up to your visual standards anymore? Do you need remodeling to make your kitchen more comfortable and visually appealing? OC Home Remodeling has the answer with our professional countertop installation services!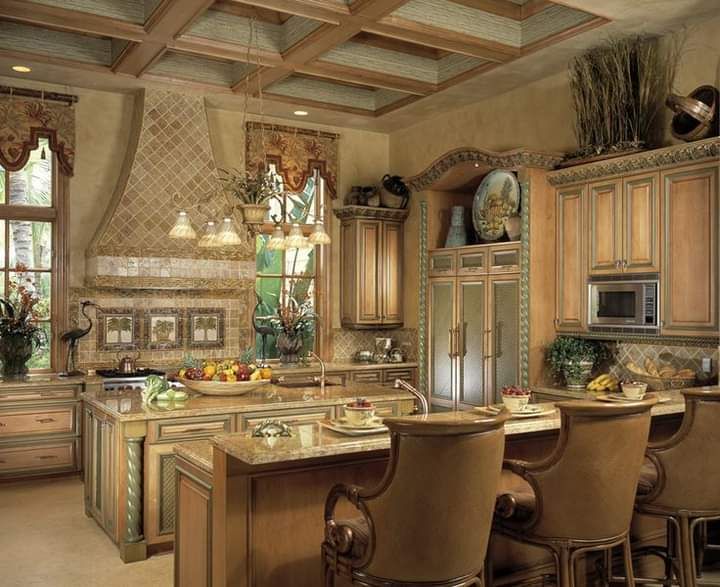 Apart from giving your kitchen a boost in aesthetics, installing new countertops will double the entire space's functionality and increase your home's total value. These countertops will be a grand addition to your kitchen, complementing the existing decor in place.
More importantly, you should make sure that your countertops are made out of high-quality, durable materials that won't break your budget.
At OC Home Remodeling, we have a professional team of designers, manufacturers, installers, and countertop experts who can guide you in choosing the best design, material, and layout for your dream kitchen or even bathroom. We offer a free consultation in the initial stage of the process, taking all the necessary information for us to come up with the best plan that fits your lifestyle, location, and budget.
Rest assured, our San Clemente countertop installation services are meticulous yet remarkably quick. We aim to give you nothing but the best countertop with the least inconvenience and deepest satisfaction.
Call OC Home Remodeling at (949) 334-5567 for your Free Consultation!
Complete Selection of Countertop Materials
OC Home Remodeling offers a comprehensive set of countertop choices. Regardless of your lifestyle, needs, and personal preferences, we guarantee that we have the right countertop material for you!
As part of our San Clemente countertop installation services, our experts will assist you from the beginning until the end of the project. We will educate and guide you as you choose among the following types of materials:
Quartz Countertops
Countertops made of quartz are also called 'engineered stone countertops.' They are mostly made out of a high concentration of quartz crystals, about 93%, among other substances.
If you choose quartz countertops, you will have a natural stone-looking countertop without having to deal with much maintenance. Since quartz is a combination of resin, mineral, and color, abrasive pads, serrated knives, hot pots, and stains will inflict no serious damage on quartz countertops. However, their corners and edges tend to chip, so you might want to opt for rounded edges to avoid repairs.
Granite Countertops
Granite countertops are known for their innate elegance, making them one of the most expensive types of countertops. If you don't want cuts, scratches, and heat to damage your countertop, granite can be the best material to go for. Most stains won't get absorbed on your countertop if you have your polished and matte-finished granite properly sealed. It will also help to remember that each slab of granite is unique. The rarer the color and veins on the slabs, the more expensive they are.
However, take note that periodic resealing is essential to resist stains. Chips on their edges and corners are also common with granite, just like with quartz countertops.
Soapstone Countertops
Unlike granite, soapstone countertops aren't common. They resist heat damages and can be finely sanded and applied with mineral oil to repair minor scratches. However, soapstone countertops can be easily nicked or cut. Some stains won't even get washed off of it.
Laminate Countertops
When it comes to bathroom and kitchen countertop installation, laminate countertops remain a popular choice. This is due to their affordability and wide set of color and pattern selection. Aside from this, they are pretty easy to install and have gotten even more aesthetically pleasing because of modern-day printing technology. To make them even better, laminate countertops are stain- and heat-resistant. The only thing you should watch out for is to not directly cut onto the laminate.
Solid Surfacing or Concrete Countertops
This type of countertops can be availed in so many colors and patterns. Aside from being stain-resistant, solid surfacing or concrete countertops can also be easily repaired if they get minor nicks or scratches. However, using cutting boards is crucial for this countertop.
Recycled Glass Countertops
Whether from recycled glass or not, glass countertops have a unique beauty that fits in practically every home. Its large shards provide a contemporary look, while finely ground glass makes the space less busy. Also, most glass counters are cut-, scratch-, and stain-resistant. However, some brands are not as durable as others. Our countertop installation experts can help you choose the best one.
Butcher Block Countertops
Butcher block countertops and all the other wood countertops are widely used in kitchens and sometimes in bathrooms. They are a good and easy way to add warmth to your home. However, they can also be easily nicked and scratched. Fortunately, varnishing can increase its stain resistance.
Marble Countertops
When it comes to classic elegance, marble countertops are practically unmatched. They are an amazing tool for extraordinary transformations. Although their popularity undergoes ebbs and flows, they remain a premium choice for those who want a luxurious feeling in their homes regardless of how pricey it gets.
However, even if marble countertops are heat-resistant and highly durable when properly cared for, the material is still so porous that it will easily stain if not regularly cleaned and properly sealed. Additionally, marble gets scratched more easily than granite and can be chipped and cracked from heavy impacts.
Tile Countertops
Whether you want to go for a traditional, retro, or contemporary kitchen style, tiles are versatile enough to complement it. Generally, tile countertops are low-maintenance and durable. If properly cared for, they can last for five decades or even more!
However, you need to ensure that grouts are sealed every few years to prevent stains and bacteria from accumulating on your countertop. Also, tile countertop installation is labor-intensive and can be costly.
Eco-friendly Countertops
Aside from beautifying and increasing the functionality of your kitchen or bathroom, eco-friendly countertops are winning the hearts of property owners due to their help to the environment. They utilize sustainable materials like recycled wood, glass, paper, and bamboo to create these countertops. If you are particularly interested in making wise choices for the sustainability of nature, this type will be a great choice.
Lava Countertops
For unique and highly functional countertops, lava will be an excellent material to consider. Whether you're investing in a countertop installation in your kitchen or bathroom, lava countertops are durable enough to be used. It is not prone to chipping and cracking and will also resist stains, heat, and acids from foods or cleaners. Aside from that, it will also not fade after extensive exposure to the sun's UV rays.
However, even if these countertops are kid-friendly, its price can be a disadvantage for homeowners. Also, before installing, you should make sure that you love its color even after 50 years. This is because lava countertops won't be easily refinished.
Resin Countertops
If you're looking to invest in a countertop installation project, resin countertops are a good choice to look into if you want a durable yet affordable material. These countertops are immune to stains, scratches, heat, UV rays, and impact. Acids from tomato products, wine, and other foods won't also do it any harm.
Aside from that, resin countertops are also low-maintenance and non-porous, preventing bacteria and fungus from growing. The only drawback with this type is that they aren't all created equal. You will need a countertop expert from OC Home Remodeling to guide you on which material is best for your style preference and lifestyle needs.
Reclaimed Wood Countertops
Installing countertops of this kind will let you take care of the environment without keeping your kitchen or bathroom from having a classically stunning look. Wood countertops offer a wide selection of styles and colors. They are appropriate for homes with country, traditional, old-world, transitional, French provincial, and eclectic styles. Reclaimed wood countertops are also durable and could last for several decades.
However, these countertops can be quite expensive. This is due to the limited supply of the necessary materials and the intensive labor required to turn wood into countertops. Also, proper sealing is crucial for wood countertop installation to ensure that no bacteria nor virus will infest on your countertop.
Stainless Steel Countertops
If you want a practical yet beautiful option for your countertop installation project, stainless steel is the material to choose among the others. Since many appliances are made out of steel, this countertop can easily complement what your kitchen or bathroom has. You can also choose from various finishes to ensure that your existing overall design will match the countertop you'll install.
Aside from being durable—lasting for a minimum of 15 years—stainless steel countertops are easy to clean. This is the reason why they are being used in a lot of commercial kitchens. However, many homeowners don't consider them appropriate for their preferred style. Also, good stainless steel isn't cheap.
Porcelain Countertops
We know that the end product's visual effect somehow outweighs its functionality when it comes to countertop installation projects. Porcelain countertops answer to that need for incredible aesthetics. They can be availed in a lot of colors, patterns, and finishes. They are also offered in large slab sizes, allowing you to use a single piece of porcelain for your bathroom or kitchen island and speed up the installation process. Aside from that, porcelain countertops are more durable than granite, resisting chips, scratches, wear, cracks, heat, and tears. They will last for a long time—making your countertop investment a wise one.
If you are still on the fence on what material to choose for your bathroom or kitchen countertop, contact OC Home Remodeling, and our countertop experts will be right here to educate and guide you.
Best San Clemente Countertop Installation Company
It is expected that you want the best material, design, and quality for your countertops. However, getting everything right to match your existing decor and achieve your durability goals will mean nothing if you work with the wrong service provider. Fortunately, OC Home Remodeling is a trusted San Clemente, CA countertop installation company that is only just a call away from helping you realize your dream kitchens and bathrooms!
With us, you will be working with professional design and installation teams that will keep you in the loop from the beginning until the end of the process. You can trust that our countertop experts will give you a rundown of all the pros and cons of every countertop choice and guide you on the best installation plan to follow. Rest assured, we will provide nothing less than high-grade materials and precise installation service that will leave no room for mistakes and wasted resources.
If you want your countertop installation investment to be worthwhile, OC Home Remodeling is the right partner to work with!
Free Quote

For a comprehensive guide on the best material to use for your San Clemente countertop installation project, our expert team will gladly accommodate you for a free initial consultation. Tell us about your dream kitchen or bathroom, and we'll help you achieve countertops that will make them even more comfortable and satisfying.
Work with us and let all your expectations be exceeded!
Call OC Home Remodeling at (949) 334-5567 for your Free Consultation!